The most awaited movie award show is back in town and doing it in the grandest style ever. The Academy Awards aka the Oscars for me is the accomplishment of anyone who works in the movie industry. Getting an Oscar statue, amidst the controversies, is the pinnacle of one movie career. I honestly and secretly want to receive the real Oscars statue. Ever since I watched "Cinema Paradiso", I used to think that Oscars are just for Hollywood films. As I grew interest in watching quality films, I witnessed that more foreign films are starting to break into this prestigious awards. This year's Oscars is no different. Out of nowhere… Slumdog Millionaire totally swipe out all major awards shows and the Oscar's are not an exception. A total of 8 wins in total including Best Picture, Best Director and Best Adapted Screenplay (the 3 most important categories of a good film), not bad for a story that came from the slums of Mumbai India highlighted with a popular game show "who wants to be a millionaire". It's truly a phenomenal success.
Other highlights are Kate Winslet, Penelope Cruz, Sean Penn and Health Ledger's family speeches for winning the actress' and actors' categories. I like also the way the presentation of the best actors and actresses are done, simply inspiring and truly heartwarming.The awesome musical movie tribute and the live performance of Queen Latifa for the special "In Memoriam" tribute are truly worth watching.
Bow without further ado… here is the complete list of the 81st Oscar winners:
Best Actress in a Supporting Role: Penelope Cruz – Vicky Cristina Barcelona

Best Original Screenplay: Milk – Dustin Lance Black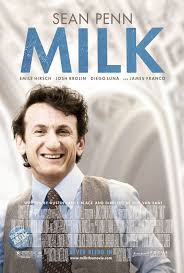 Best Adapted Screenplay: Slumdog Millionaire – Simon Beaufoy

Best Animated Feature Film: Wall-E – Andrew Stanton

Best Animated Short Film: La Maison En Petits Cubes – Kunio Kato

Best in Art Direction: The Curious Case of Benjamin Button – Donald Graham Burt (Art Direction); Victor J. Zolfo (Set Decoration)

Best Custume Design: The Dutchess – Michael O'Connor

Best in Makeup: The Curious Case of Benjamin Button – Greg Cannom

Best in Cinematograph: Slumdog Millionaire – Anthony Dod Mantle

Best Live Action Short Film: Spielzeugland (Toyland) – Jochen Alexander Freydank

Best Actor in a Supporting Role: Heath Ledger – The Dark Knight (accepting the award is Kim, Sally and Kate Ledger)

Best Documentary Feature: Man on Wire – James Marsh and Simon Chinn

Best Documentary Short: Smile Pinki – Megan Mylan

Best in Visual Effects: The Curios Case of Benjamin Button – Eric Barba, Steve Preeg, Burt Dalton and Craig Barron

Best in Sound Editing: The Dark Knight – Richard King

Best in Sound Mixing: Slumdog Millionaire – Ian Tapp, Richard Pryke and Resul Pookutty

Best in Film Editing: Slumdog Millionaire – Chris Dickens

Best in Musical Score: Slumdog Millionaire – A.R. Rahman

Best in Musical Song: Jai Ho – Slumdog Millionaire – A.R. Rahman

Best Foreign Language Film: Departures – Japan, Directed by Yojiro Takita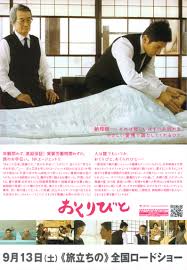 Best in Directing: Danny Boyle – Slumdog Millionaire

Best Actress in a Leading Role: Kate Winslet – The Reader

Best Actor in a Leading Role: Sean Penn – Milk

Best Picture: Slumdog Millionaire – Christian Colson

Jean Hersholt Humanitarian Award

 Jerry Lewis
How well did I make the predictions? Among the 24 awards this year, 14 rights, 6 wrongs, 4 abstain.
Watch out my list for the best films in 2008. See you in the next Oscars.